Discussion Starter
·
#1
·
I have been scanning some older pictures into my computer this last week and came across some of my previous boats. Will start with my oldest and work my way to what I currently have.

My first real boat was a 19' Renken runabout with a 75 hp Evinrude. I think I paid $1600 for boat motor and trailer. I fished this boat in James river and out to the Chesapeake Bay Bridge tunnel. I fished from it over 300 times and only broke down one time and that was close to the ramp.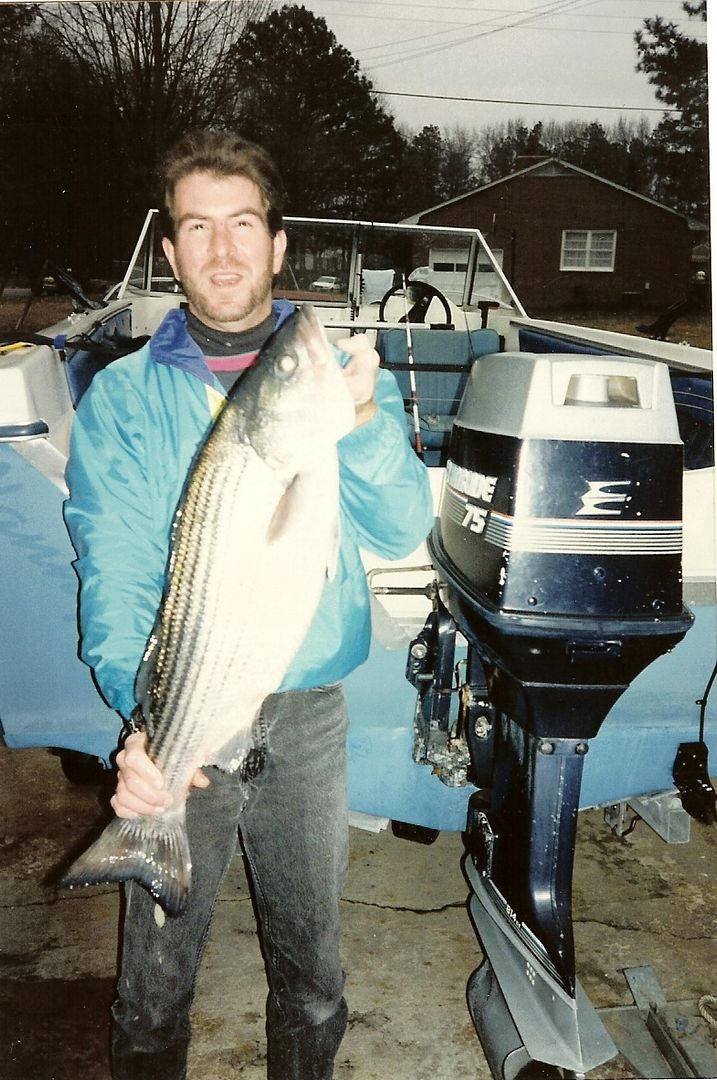 My second boat was a 22' Grady White that I gutted and rebuilt. It had an inboard/outboard 165hp. The engine and drive were in a constant state of repair but I always made it back. I fished it primarily in the Chesapeake Bay and a couple of times at the Chesapeake Light Tower which is about 15 miles offshore of Virginia Beach.
My third boat was a big step up for me, I had been offshore many times on charters and friends boats and I had the Blue water bug bad. I was single at the time so I figured now or never. I went to Stuart, Florida and bought a used 1985 34' Silverton convertible that had just been repowered with twin Yanmar diesels.
I was not real fast but it only burned about 10-12 gals per hour cruising at 20 knots. I had it for 7 years and put 3500 hours on it. I lived on for 5 of those years and rented my house so I could pay for it. I fished it in the Cheaspeake Bay and took it offshore 120 times, anywhere from Norfolk Canyon to offshore of Hatteras. I always made it back in even though a couple of trips back were only on one engine.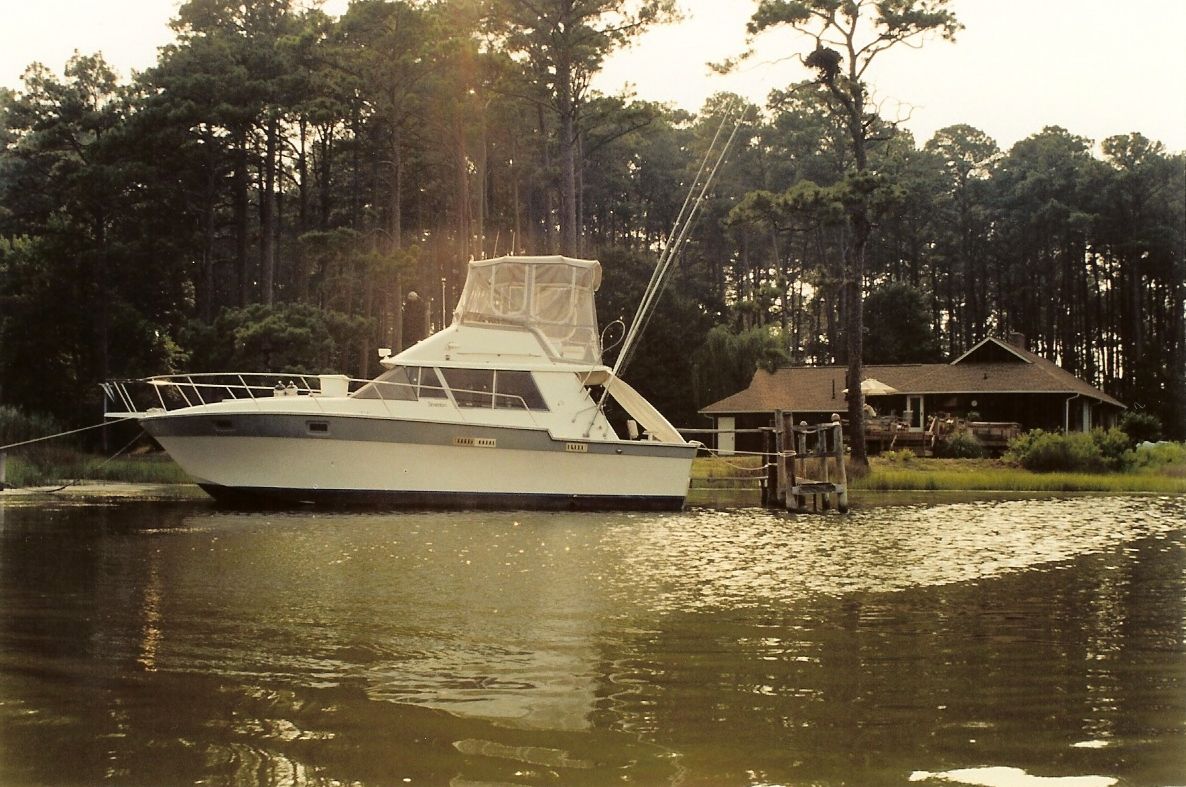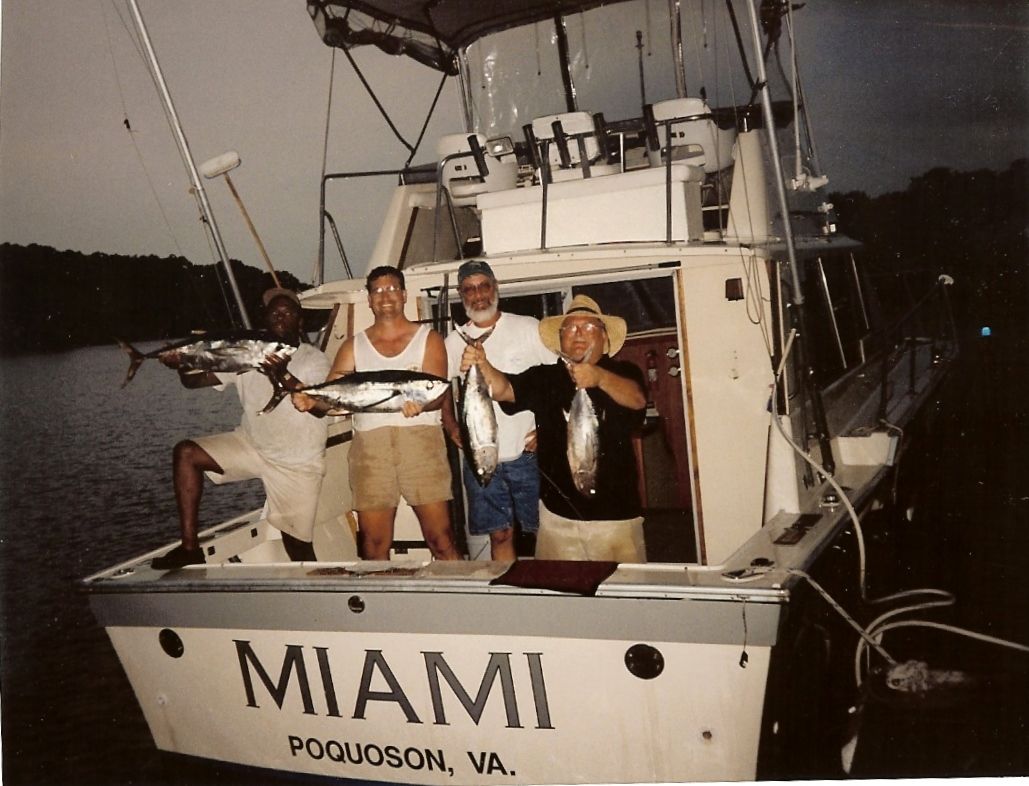 My fourth boat is a 25' Grady White Trophy Pro with T/200 Yamahas. After I got married we found a fixer upper on the water and I really had to play the tide with Silverton. So I down sized to something with outboards that I could trim up and get in and out at lower tides. I also liked being able to get out there faster.
I have fished the Grady in the bay and offshore. When I bought the grady gas was $1.30 a gallon. I could fill it up for $286. Now it cost $575 plus another $100 for oil.
I bought a Polaris PWC about nine years ago, I gradually started fishing from it and started venturing further and further.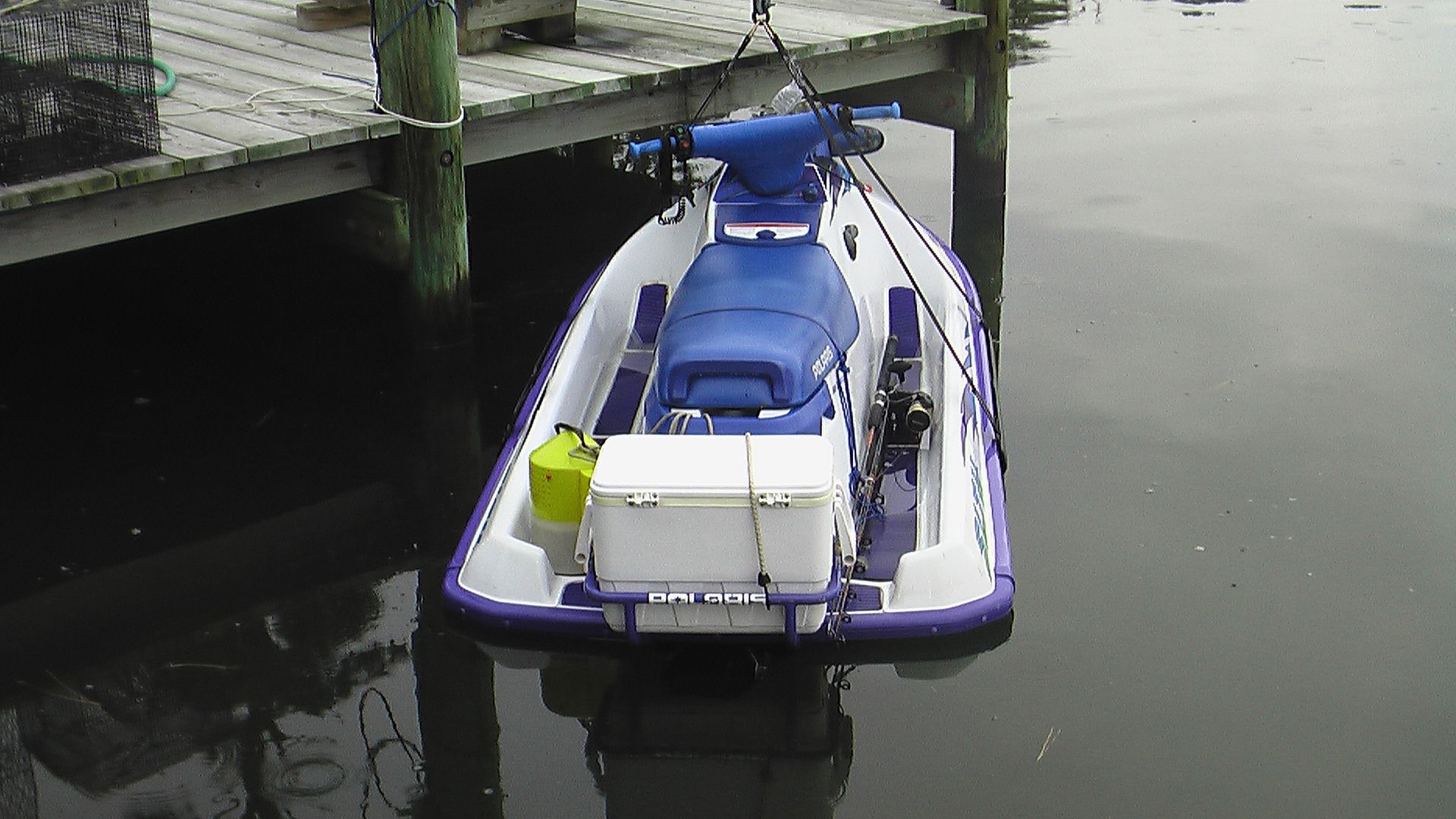 About three years ago I bought a Yamaha SUV 1200 and rigged it up specifically for fishing. I am always adding and changing things on it. I have put 750 hours on theYamaha and taken it up to 60 miles offshore of Virginia and 35 miles offshore of Cape Hatteras. Most of my fishing is in the Chesapeake Bay and along the coast. I still use my Grady White but not nearly as much as the Jet Ski.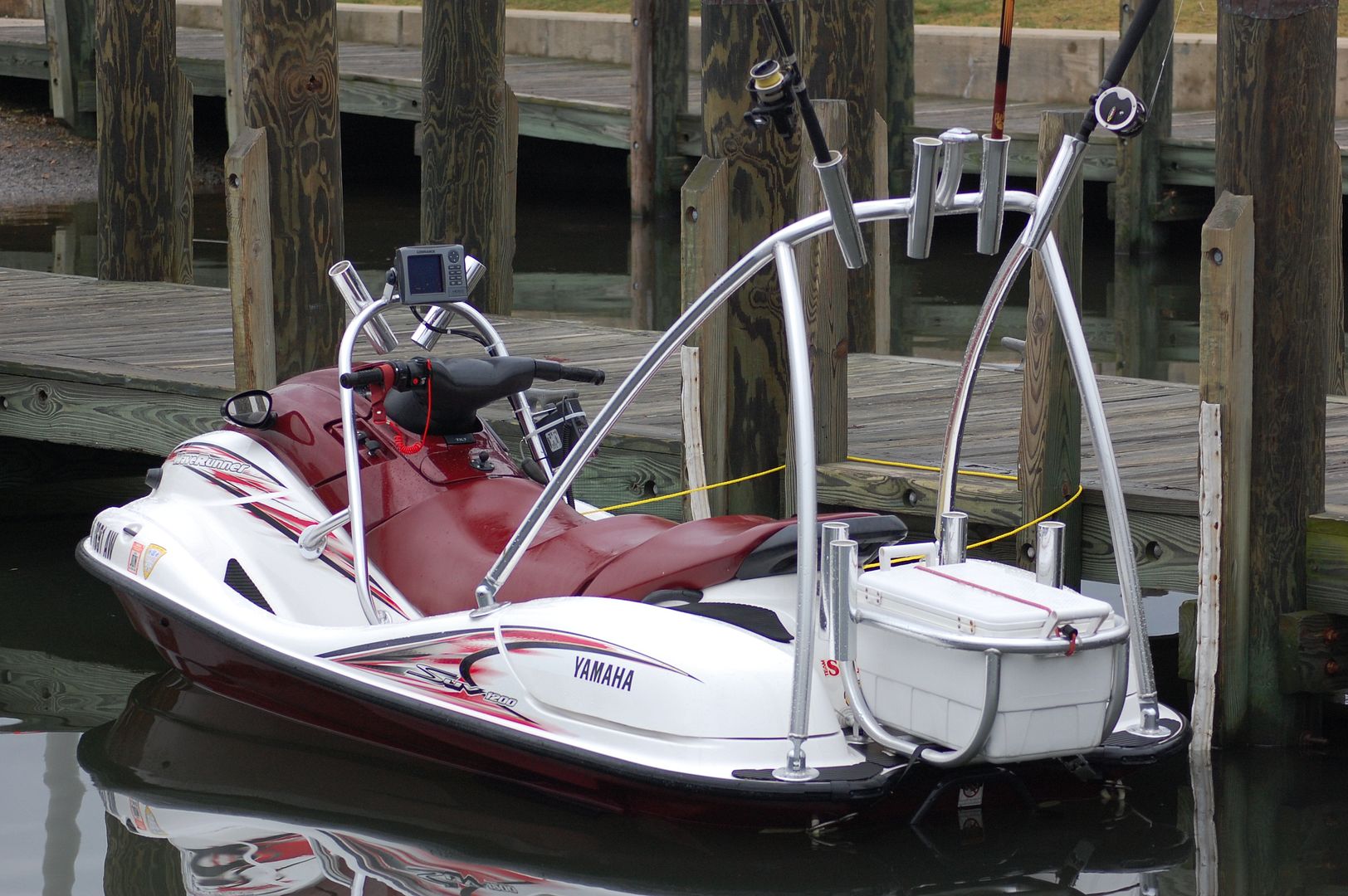 I currently also have a kayak, Portabote and a canoe.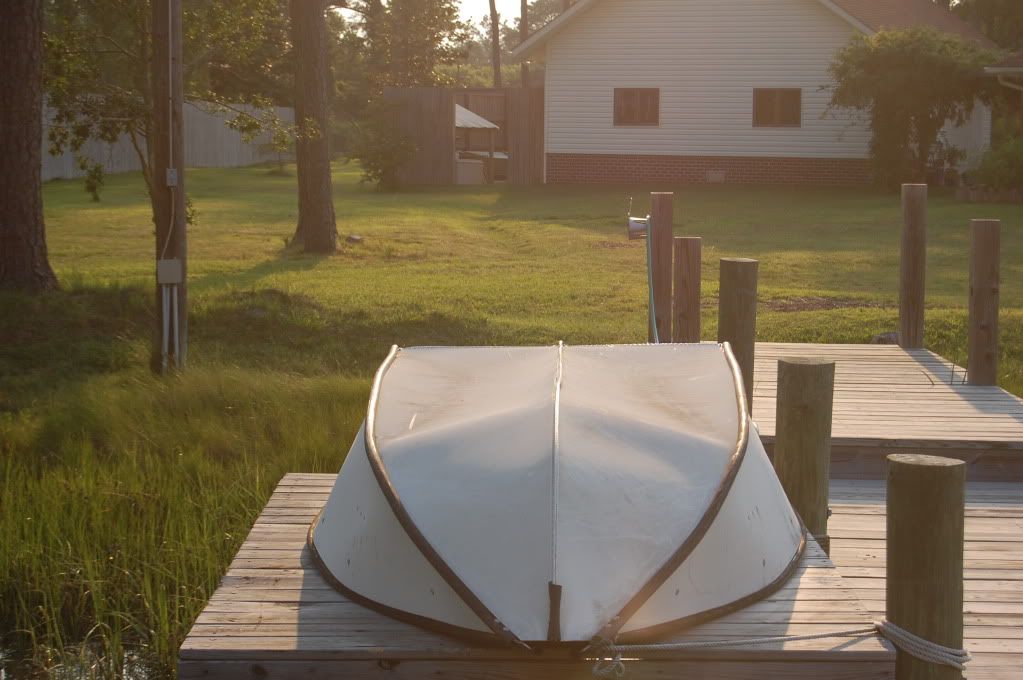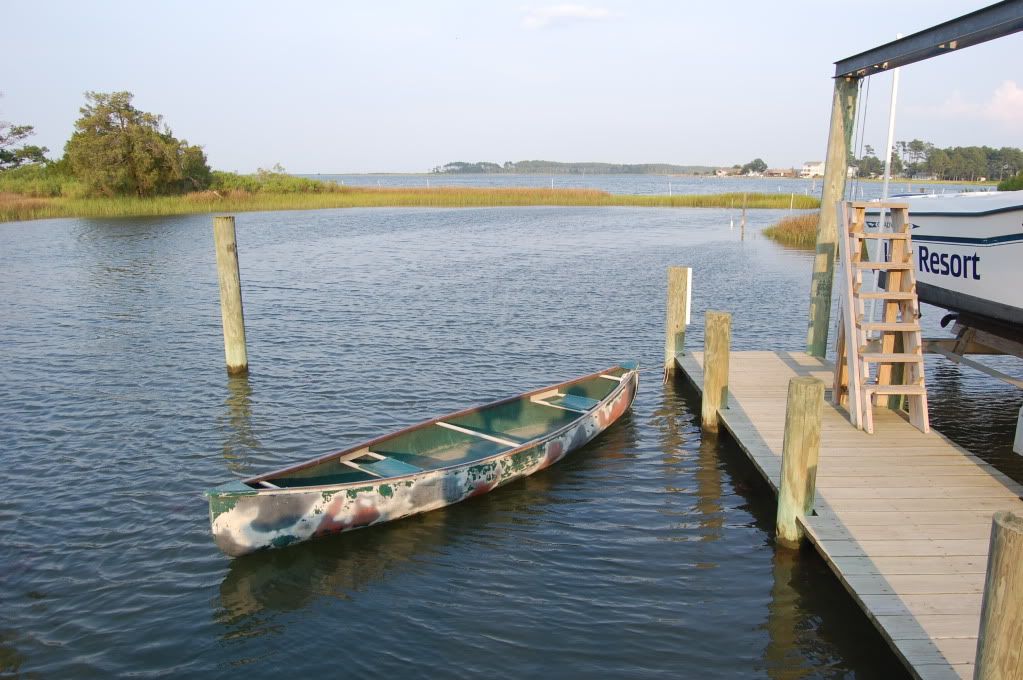 So what kind of boats, pwc's, waterraft, ect have you had or currently have?