Discussion Starter
·
#1
·
A few years ago I came across an interesting CL ad in Illinois offering a Jet Ski for $20. The ad said nothing about it's condition or what it was, but shoot, $20! I went and picked it up, it's an old kawasaki.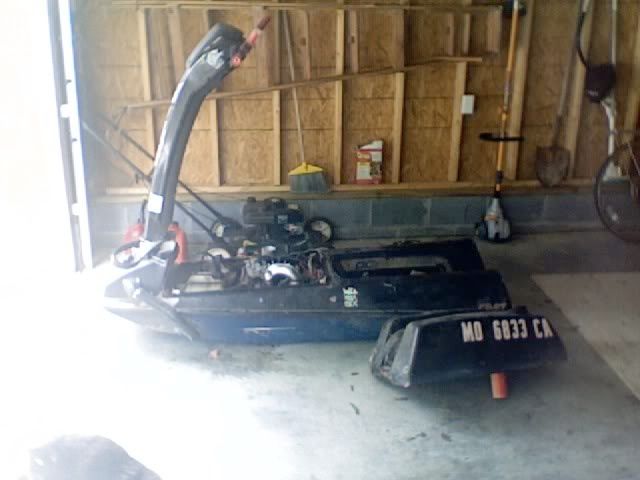 I cleaned the resident mice and vacuumed the 3" of water out of the hull and spent a few hours scrubbing and de scuzzing. I even went as far as to take the spark plugs out and let some WD-40 sit in there overnight. I freed the crank by hand and got the starter working. I put the plugs in and turned it over and the engine fired a little on WD40! I cleaned the carb out and put some fresh gas in the tank and got it running...sort of... It filled the whole neighborhood with white smoke, but ran. After the second try the starter blew up. I bought a used one off ebay for $30 and when I put it on, the engine didn't seem to want to crank over as fast, I haven't fooled with it since.
Due to the shoddy maintenance & jury rigs I have come across in this ski, I assume if by some miracle I do get this engine running smoothly, it will explode the farthest from shore possible, so I may be in the market for a serviceable engine.
I just wanted to introduce myself and my $50 worth of jet ski. I'll probably be fooling around with it over the next few weeks and may need some assistance and used parts. Thanks in advance!