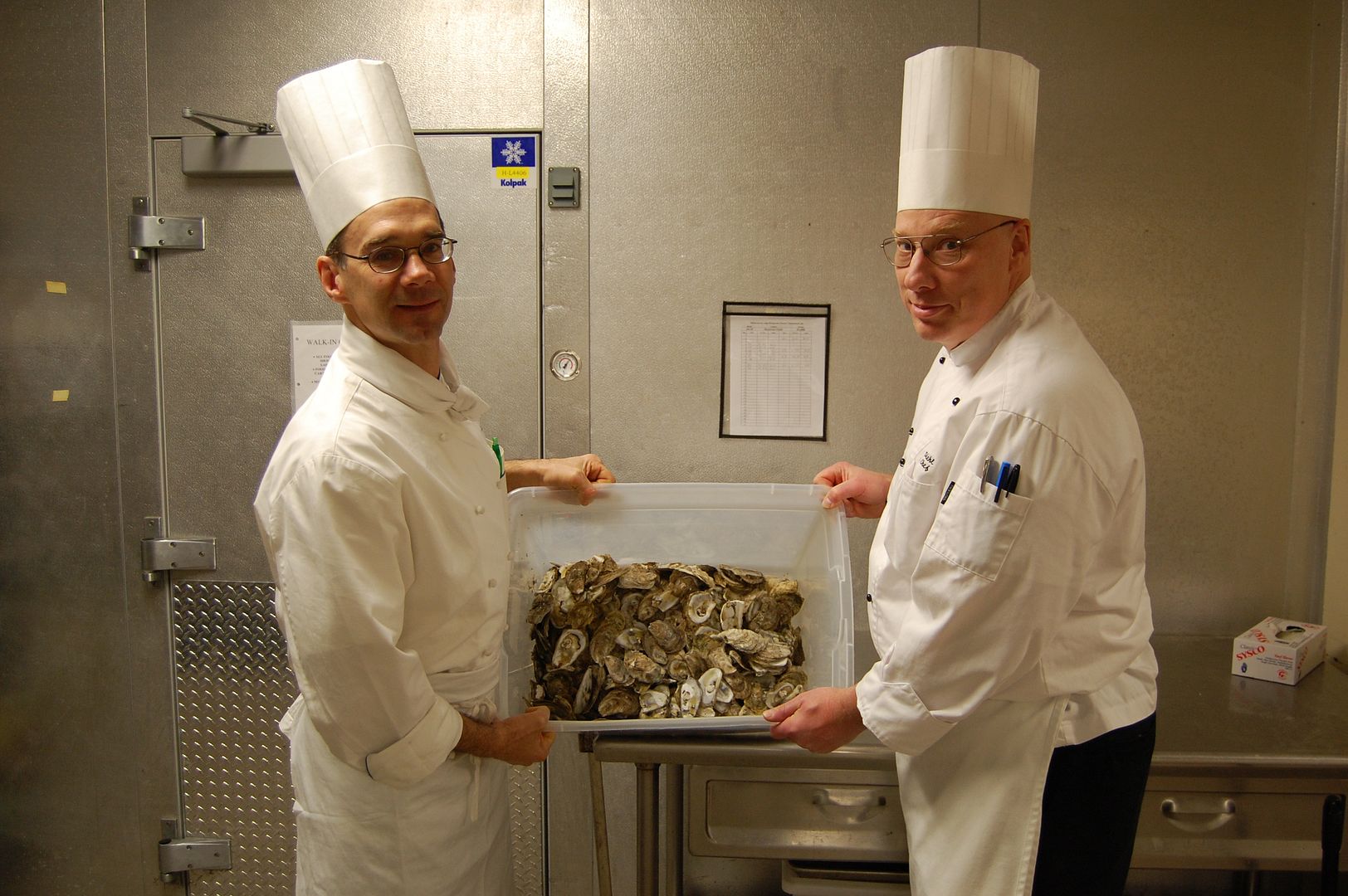 10
My neighbor Julian and I have been raising oysters and restoring our adjoining waterfront property shorelines for a number of years. Last year was a milestone for us in that we completed over 2000 feet of shoreline reef restoration. This was a laborious and tedious process and all the shells were placed a couple bushels at a time and raked out by hand. I probably would not have done this if it were not for Julian who has pretty much dedicated his retirement years to giving back to the Bay. He is also an accomplished Chesapeake Bay and bluewater angler.
I have found it rewarding and I have enjoyed seeing the fruits of my labor grow. Restoration is a slow and gradual process with a lot of trial and error and we are seeing great natural strike on the shells we have placed. My long term goal is to have a self sustained shoreline and several adjacent shoreline reefs. This is my way of giving back to the Bay and being a giver not just a taker.
Julian and I are both members of TOGA, Tidewater Oyster Gardeners
Tidewater Oyster Gardeners Association
. We are a group that encourages the use of aquaculture to increase the population and growth of oysters in the Chesapeake Bay. We do this through educational seminars and one on one with waterfront property owners.
One of the most difficult parts of creating reefs and shoreline reefs is finding the shells. Since the bays oyster population is only at 1% of its historic high due primarily to over harvesting and then disease, there are not many shells to go around.
I would like to thank the people of Colonial Williamsburg
Plan Your Visit : The official site of Colonial Williamsburg
, particularly Executive Chef Rhys Lewis of the Williamsburg Lodge. He as well as his cadre of chefs see the benefit of saving the shells from the oysters they shuck so that they may be placed back in the bay. They will be saving the shells in their freezer so that I may pick them up weekly for use on future projects. This Spring I am going to give them a rubber boot tour of my shoreline reef so they can see what they are contributing to.
Here is picture of Chef Rhys and Chef Rodney ( we have also fished off shore together)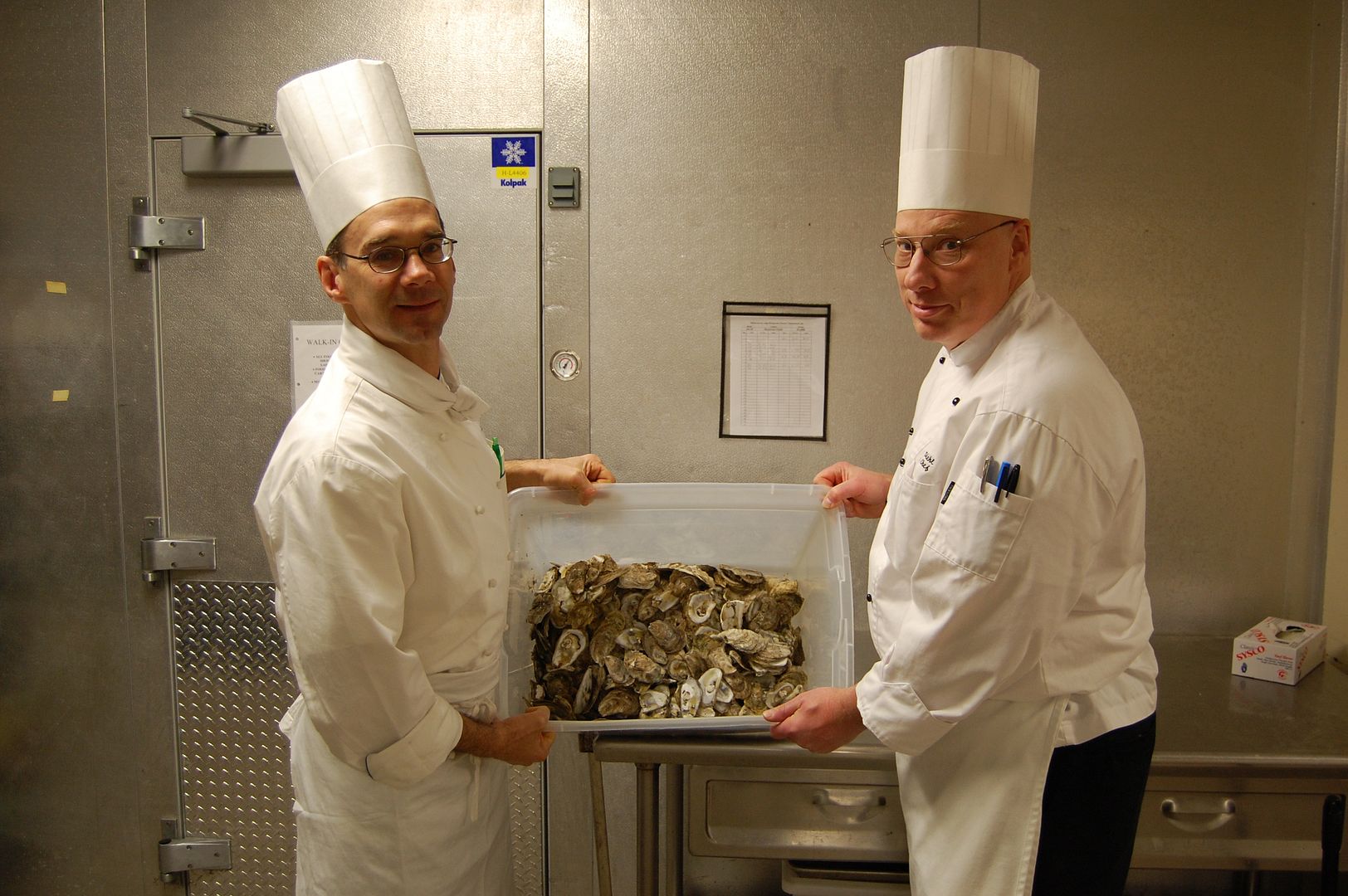 A bucket full of shells.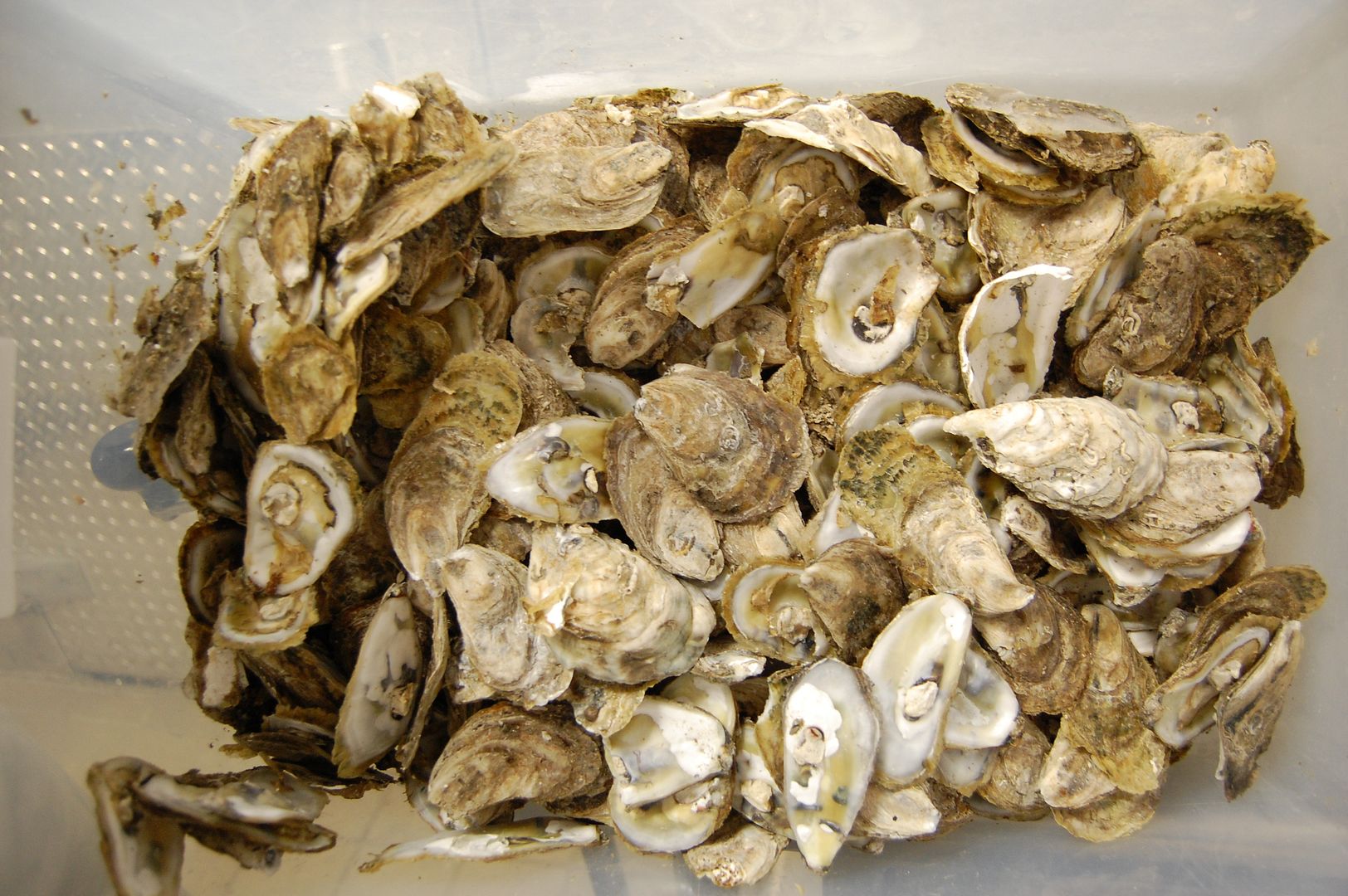 Cooks Ed Smith and Latricia Foster with some freshly shucked oysters.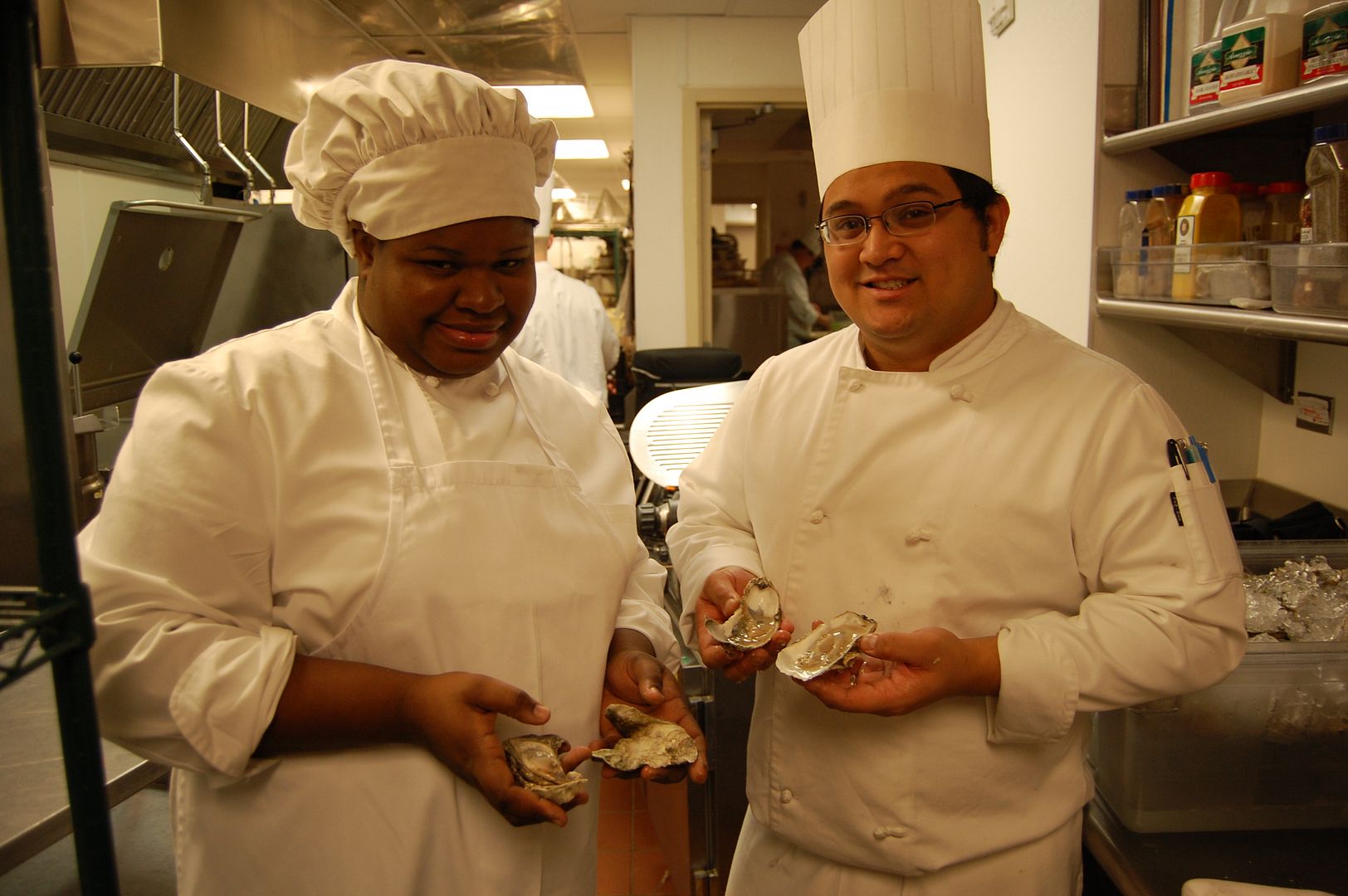 Yum!!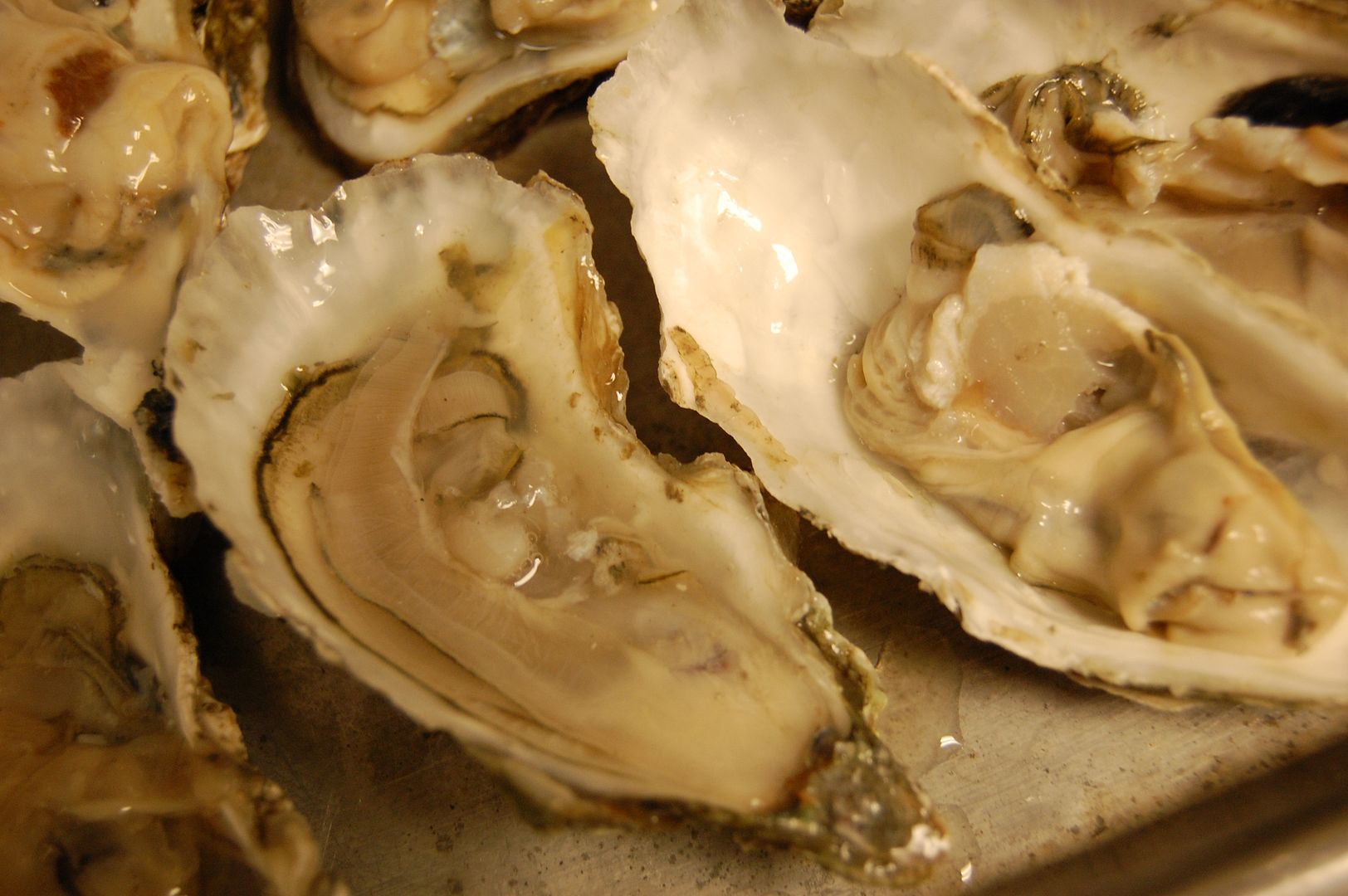 The Williamsburg Lodge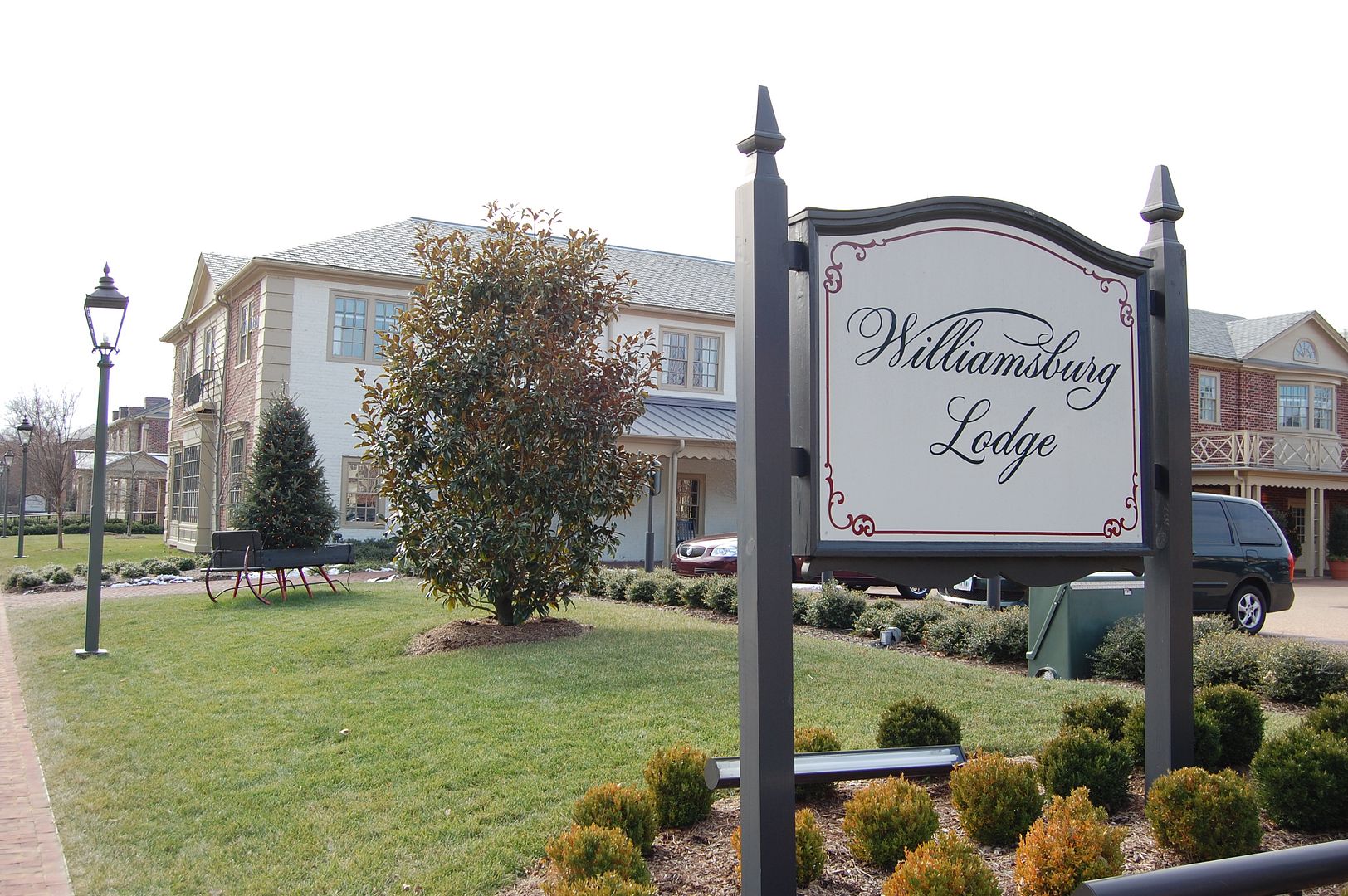 Part of our shore line reef at low tide.
Natural strike on a shell Bag.
Natural Strike on reef.
I have Big Oysters. Ha.
An adjacent shoreline reef.